"Justice begins with each of us. When we seek justice, we must first examine our minds and our hearts. Justice involves lifting up our shared history, hopes and visions for our future, respecting one another amidst our great diversity--and tolerance rooted in love. The result always will be greater than the sum of its parts. One of the greatest joys of public service is when this magic happens."
- Judge Jennifer Brunner
JUDGE JENNIFER BRUNNER
Judge Jennifer Brunner is a candidate for the Ohio Supreme Court in 2020. She has served for more than 5 years as one of 8 elected judges of the Ohio Tenth District Court of Appeals in Columbus. Judge Brunner served as Ohio Secretary of State from 2007-2011 and as a Franklin County Common Pleas judge from 2000-2005.
Please join our campaign to elect Judge Jennifer Brunner as our next justice of the Ohio Supreme Court.
Download a copy of the Constitution of Ohio.
News
Saturday, October 17, 2020 3:58 PM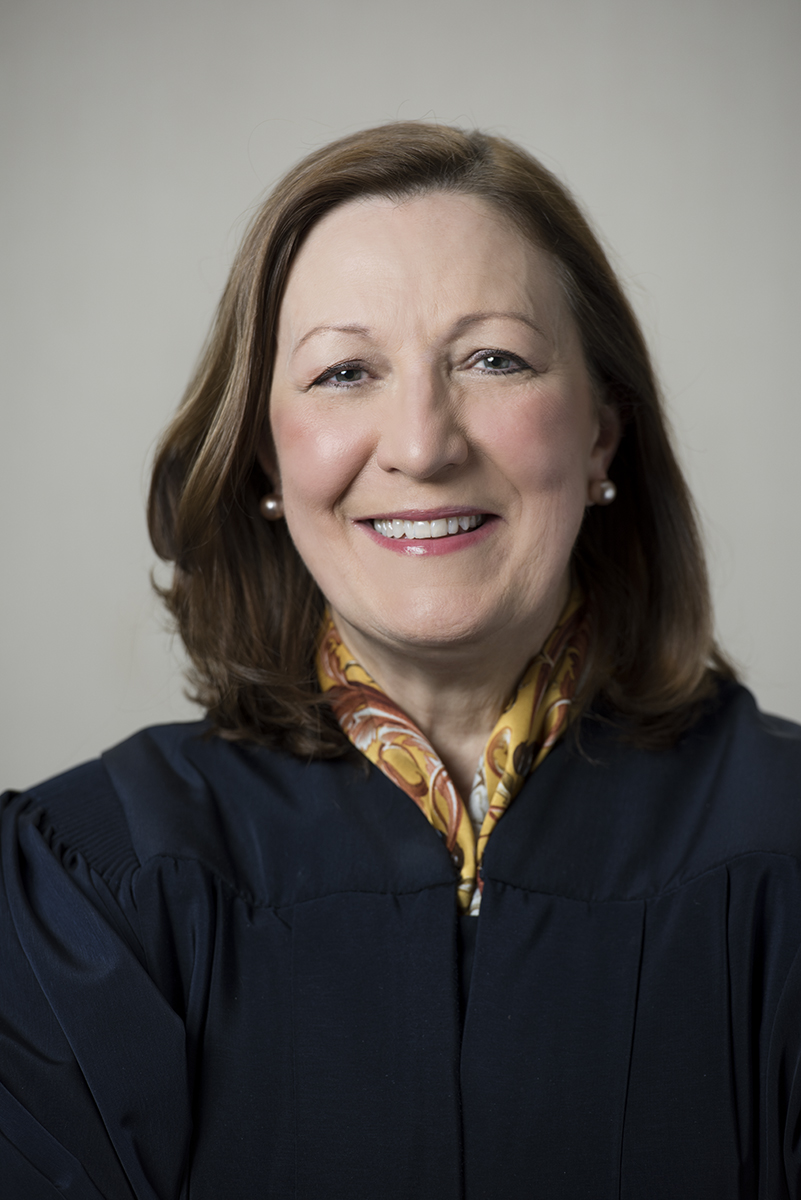 Jennifer Brunner
FROM THE CIRCLEVILLE HERALD, October 15, 2020: Brunner, 63, has a bachelors degree in sociology-gerontology from Miami University where she graduated cum laude and a law degree from Capital University with honors.
Describe what is motivating you to seek office: Ohio voters have adopted a new process for drawing Congressional and state legislative districts, which happens every ten years, the year after each census. I decided to run for the Ohio Supreme Court because I want to serve my state in fairly applying constitutional requirements in any challenge of the fairness of these new maps. I want to help end gerrymandering in Ohio.
* * *
If elected what are your goals for your term? My goals are to assist with the development of a statewide database of criminal justice sentencing, convictions, prosecutions, bonds, indictments, arrests and more that could reveal disparity in sentencing across the state for criminal defendants whose crimes and criminal records are similar. Disparity would be categorized according to demographic factors such as race, age, gender, sexual orientation, gender identity, income, education, zip code and more. This would allow the Ohio Supreme Court to define the problem for courts in Ohio and begin to tackle solutions to ending systemic racism in the state's criminal justice system. Overall, I want to apply my judicial philosophy based in my philosophy of public service, that all persons are entitled to fairness, equality and respect.
* * *
Do you have any additional comments or message to relay to the public? In 2008, for my work as Secretary of State to protect and improve Ohioans' voting rights, I received from the bipartisan board of the John F. Kennedy Library and Museum, the Profile in Courage Award for protecting the voting rights of Ohioans. My commitment to the people of this state remains as strong as ever.
---
Saturday, October 17, 2020 12:40 PM
.
The Ohio Supreme Court Judicial Candidates Forum was presented by The Ohio Debate Commission, a coalition of news organizations, universities and civic groups that encourage respectful civic dialogue. ODC's Ohio Supreme Court Judicial Candidates Forum program was recorded live-to-tape Friday, October 9, 2020. The moderators are Curtis Jackson, anchor at Spectrum News, and Karen Kasler, Ohio Public Radio and TV Statehouse News Bureau Chief. The forum was virtual, with candidates joining via the web. Four candidates are in races for two seats on the Supreme Court of Ohio. Incumbent Justice of The Supreme Court of Ohio Sharon Kennedy is challenged by Judge John P. O'Donnell of the Cuyahoga County Court of Common Pleas. And incumbent Justice Judi French of The Supreme Court of Ohio faces challenger Judge Jennifer Brunner of the Ohio Tenth District Court of Appeals.
---
Saturday, October 17, 2020 10:28 AM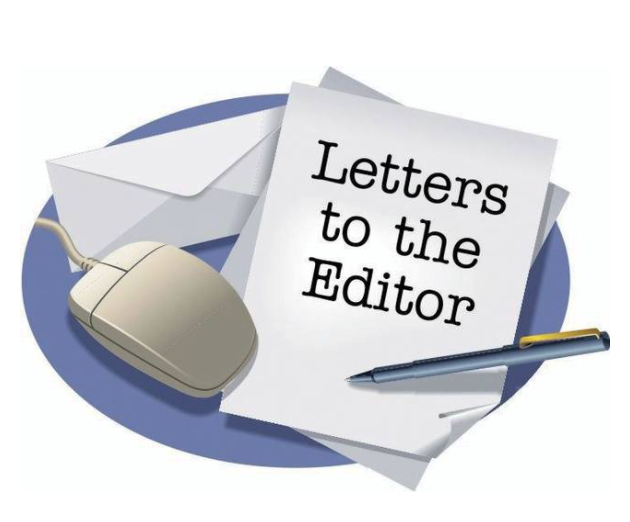 For non-lawyers, it can be hard to excited about the law. But I'm tremendously excited about two candidates for Ohio Supreme Court, on the ballot Nov. 3. These candidates are Judge Jennifer Brunner and Judge John O'Donnell (each running for a separate seat). They bring an amazing wealth of experience and knowledge to the important job of Ohio Supreme Court Justice. Even more than that, they bring a sense of fairness, compassion, and concern for the State of Ohio. I urge everyone to vote to Judge Brunner and Judge O'Donnell for Ohio Supreme Court.
Judge Brunner has a history in our area — her husband went to Ohio Northern — and recently visited Hardin County. She has served as Ohio Secretary of State and understands government at every level. Judge O'Donnell has presided over more than 2000 commercial cases and received a rating of "highly recommended" from the Ohio State Bar Association.
In the next few years, the Ohio Supreme Court will decide political districts as well as civil cases that affect business and consumer interests. Jennifer and John will look out for Ohioans — cast your vote for them November 3!
Maya Fischhoff, Ada
As published in the Lima News and the Ada Icon, October 15 and 16, 2020
---
Saturday, October 17, 2020 10:25 AM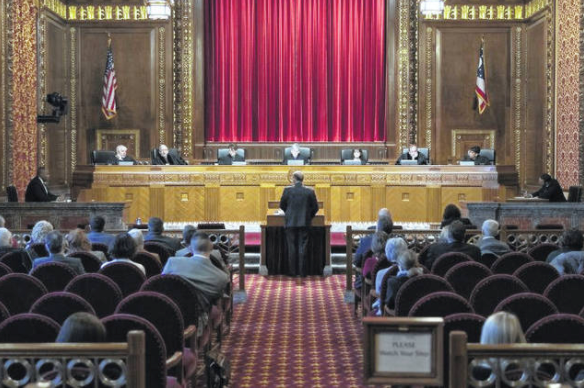 As published in the Pomeroy Daily Sentinental
By Susan Tebben - Ohio Capital Journal
The roles Ohio Supreme Court justices should avoid are just as important as the roles they do play, according to justices and the judges vying for two spots on the state's highest court.
In a recent forum hosted by the Ohio Debate Commission, Justice Sharon Kennedy, Justice Judith French, and their challengers, Cuyahoga Court of Common Pleas judge John P. O'Donnell and Tenth District Court of Appeals judge Jennifer Brunner, came together to talk about the three branches of government, impartial justice and inequity in the legal system.
The two statewide races — the only statewide races apart from the race for president — could swing the balance of power on the court, which is currently controlled by Republicans 5-2, including incumbents French and Kennedy.
* * *
As the justice system continues to adapt to social distanced court proceedings and online hearings, the judges and justices said the COVID-19 pandemic has brought out creativity and innovation in the judiciary, something that will be necessary as the pandemic continues, and as more permanent accessibility to the justice system is demanded.
"The increased use of video, the increased use of broadband, and the increased access to broadband especially in the rural areas, will be key to providing this for the future," Brunner said.
This story shared for republication by, and with permission from, the Ohio Capital Journal, an independent, nonprofit news organization. For more information go to www.ohiocapitaljournal.com
---
Saturday, October 17, 2020 10:00 AM
By Joshua Vaughn for The Appeal
Shifting control of the states' highest courts next month will prove critical on a number of major issues, including redistricting in 2021.
A handful of down-ballot races in Ohio and Michigan could determine each state's partisan and political makeup for the next decade.
Democratic candidates in both states are vying to take over seats on their Supreme Courts in November to flip the ideological majority from conservative to liberal. Justices for the Ohio Supreme Court serve six-year terms and justices in Michigan serve for eight years.
In Ohio, Judge Jennifer Brunner, who serves on the 10th District Court of Appeals, is looking to unseat incumbent Judith French. John P. O'Donnell, a trial court judge in Cuyahoga County, which includes Cleveland, is challenging incumbent Sharon Kennedy.
The court is currently made up of five Republicans—including French and Kennedy—and two Democrats. (While candidates for supreme court justice can be affiliated with a political party, their names appear on the ballot without that affiliation.) If both Brunner and O'Donnell win, it would shift the balance of the court 4-3 in favor of the Democrats for "the first time in a generation," Jessica Dickinson, outreach manager for the nonpartisan Ohio Fair Courts Alliance, told The Appeal.
And because the state will redraw its districts in 2021, Dickinson said control of the state Supreme Court will be pivotal to future political battles. Republicans have enjoyed a heavily gerrymandered congressional map in Ohio over the last decade. Even though President Barack Obama won the state in 2012, he only carried four of its 16 congressional districts.
Sign Up for Updates
Thanks for signing up!