WELCOME TO JUDGEBRUNNER.COM
Welcome to Judge Jennifer Brunner's campaign website. Judge Jennifer Brunner is one of 8 elected judges of the Ohio Tenth District Court of Appeals. She was elected in November 2014 to an unexpired term, besting a Governor's appointee, and was reelected without opposition in 2016 to a full, 6-year term. We look forward to your involvement with our campaign activities and Judge Jennifer Brunner's public service to Ohio as a state appellate court judge.
IN THE NEWS
For full text of other stories in news feed, please click on article title.
For earlier news stories, please click here.
THE LATEST: Texas Adopts Rule to Let Lawyers from Other States Provide Pro Bono Legal Assistance to Harvey Victims - Ohio Lawyers Encouraged to Participate
Ohio Supreme Court Chief Justice Maureen O'Connor is urging Ohio lawyers to consider providing pro bono assistance to Hurricane Harvey victims.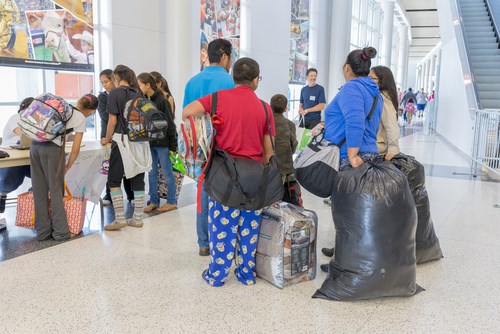 The appeal comes after the Texas Supreme Court issued an emergency order allowing out-of-state attorneys to practice in the state temporarily to provide legal support to victims.
"Ohio attorneys are known for their pro bono work," said Chief Justice Maureen O'Connor. "I encourage them to take a look at the program Texas has put in place in the wake of this tragedy."
Saundra Brown, the manager of the disaster response unit at Lone Star Legal Aid, says the need for legal assistance "is going to be huge."
Lawyers will be needed for disaster appeals with the Federal Emergency Management Agency, to help people secure temporary housing, to get money for home repairs, and to deal with insurance claims, Brown told the American Bar Association Journal.
Out-of-state lawyers can help with the FEMA appeals, which are administrative in nature by visiting the group's website. Additional help for legal aid and volunteer lawyers responding to disaster is at the National Disaster Legal Aid Resource Center.
The ABA Young Lawyers Division is running disaster legal aid hotlines for Texas and Louisiana. The Texas number is (800) 504-7030, and the Louisiana number is (800) 310-7029. The division's Harvey relief web page has information on volunteer recruitment.
#Hurricane Harvey, #natural disaster, #legal aid, #Texas, #attorneys, #Ohio, #pro bono